EM2210F "The Pathogenetic Revolution in Immune Mediated Inflammatory Diseases" (IM GR-102122)
Purpose and Overview
Purpose is to inform colleagues of the advances made in the understanding and management of the immune mediated inflammatory diseases in the last decade, to build on such understanding to define how the next decade will be defined by a molecular revolution in the evaluation of tissue pathways and finally to imagine how this will lead to a molecular classification of immune mediated inflammatory diseases that will permit pathogenesis lead clinical therapeutics to maximize the chance of remission and ultimately cure.
Target Audience
UT Southwestern faculty, fellows, residents and medical students, community physicians, nurse clinicians, physician assistants and nurses.
Learning Objectives
At the conclusion of this activity, the participant should be able to:
To be able to describe two major therapeutic targets of biologic drugs that have lead to improvements in clinical outcomes in the IIMID field.
To be able to discuss the use of tissue analysis to dissect the key pathogenetic pathways that drive immune tissue damage.
To describe the potential in moving from an organ-based categorization of immune diseases towards a definition that is based on major driving immune cytokine pathways.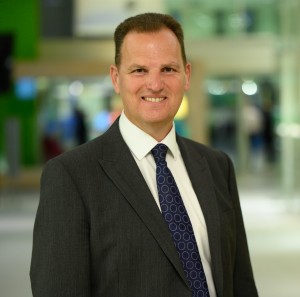 Prof. Iain McInnes, CBE
Vice Principal and Head, College of Medical, Veterinary and Life Sciences
Muirhead Professor of Medicine
Versus Arthritis Professor of Rheumatology
University of Glasgow
Required Hardware/software
Activities should be run with recent versions of common browsers, including Internet Explorer, Firefox and Google Chrome